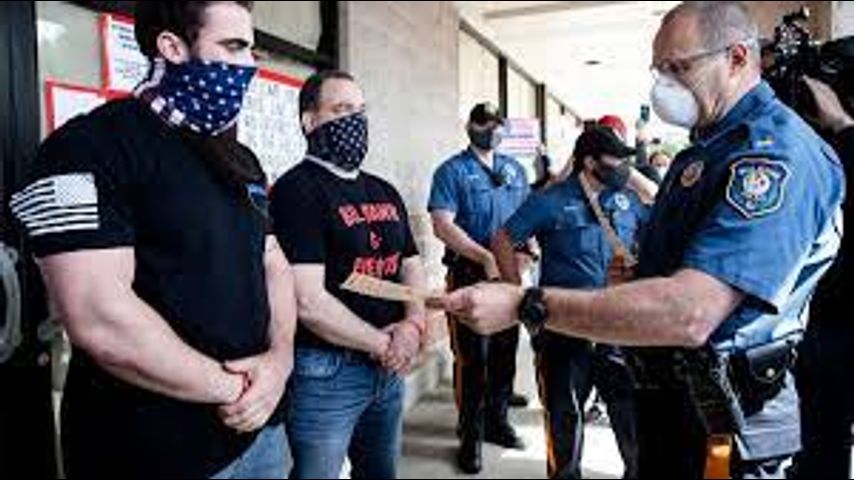 New Jersey Gym Owner Offers Free Membership To People Who Refuse COVID-19 Vaccine
Photo: CNN.com
NEW JERSEY – A gym that has repeatedly made headlines for COVID-19 violations is now offering a free membership to anyone who refuses to be vaccinated.
In a tweet on Tuesday, one of the owners said the policy was a response to Krispy Kreme's new campaign, in which people who prove they've been vaccinated can get a free donut.
Frank Trumbetti and Ian Smith, the owners of Atilis Gym, were responsible for one of the most high-profile legal disputes in the pandemic. The gymnasium reopened on May 8, violating the stay-at-home order of New Jersey Governor Phil Murphy, and continued to reopen despite warnings from the local government. At one point, the two broke into their gym, knocking down a wooden barrier to reopen the business after it was barricaded by authorities.
The light at @Krispy Kreme give away free donuts to get the CVD kick, here at @TheAtilisGym we offer free memberships to anyone who does not get the vaccine. We believe in health – the real way – exercise, good nutrition, lots of vitamin D, zinc and an environment that is conducive to relaxation.

– Ian Smith (@iansmithfitness) March 23, 2021
The two were also arrested and subsequently lost a case over the constitutionality of the shutdown. Gym owners had their business licenses revoked in August and owed the state $ 123,900 in fines for violating state decrees in December.