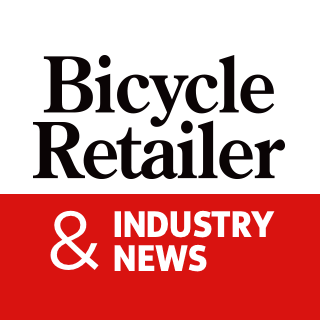 BikeExchange offers new customers free membership in the professional association of bicycle mechanics
New initiative as part of BEX's ongoing efforts to support and promote IBDs and manufacturers; emphasizes the importance of education, certification for mechanics
Asheville, North Carolina (March 3, 2022) – Online bicycle marketplace BikeExchange (BEX) – fresh off the back of its recent merger with Kitzuma Cycling Logistics, which allows customers to ship fully built, ready-to-ride bikes to their buyers – again delivers added value to its customers with a new initiative: All current and new BEX customers based in North America will now receive a free one-year membership in the Professional Bike Mechanics Association (PBMA), which will help ensure proper training and certification for their mechanics, among other benefits.
This further strengthens BEX's support for brick-and-mortar retailers as well as direct-to-consumer manufacturers, while promoting the critical importance of highly trained mechanics to retailers' service businesses.
The offer is worth between $75 for individual mechanics, $150 for single stores, and $500 for retailers with five or more stores (other tiers are also available). All new and existing BEX customers will receive a one-year membership, and if the retailer is already a PBMA member, BEX will extend their membership for another year. This initiative will also cover the tuition of one mechanic from each member store to participate in PBMA's bicycle mechanic certification program.
The benefits of this offer are manifold, helping the consumer, dealer and individual mechanics: firstly, by offering free membership, BikeExchange – with its global online marketplace for traditional retailers and DTC bike brands – helps dealerships to have their mechanics recognized, which adds value to their store and better service to their customers. This program also helps the mechanics themselves, because PBMA's high-level training and subsequent certification, which is otherwise non-existent nationally, means better training and recognized certification for individual mechanics.
"The PBMA is the perfect organization to build relationships with our dealers, and we believe all dealers should be part of it, as it ensures consistency and credibility for their shop and mechanics. It's truly a win-win situation for all parties, and we're excited to have the opportunity to help everyone reap these benefits," said Derek Colfer, North American CEO of BEX.
"Although we are an online marketplace, we are always very aware of the importance of the role that the dealership plays in consumer purchases, including on the service side. We want to help give dealers all the tools they can have to thrive, especially with the ever-changing landscape of the bike industry. BikeExchange is a powerful way for dealers of any size to have an online storefront with national reach, and this partnership with PBMA makes it even more powerful.
Jenny Kallista, president of PBMA, shares Colfer's enthusiasm about this collaboration. "We are delighted to partner with BikeExchange to offer our membership to dealers," she says. "As more consumers purchase bikes directly from DTC manufacturers and online retailers for in-store pickup, the need for these bikes to be properly assembled and maintained is rapidly increasing, and we are well positioned to facilitate their training. We are very pleased that BikeExchange have turned to us to help recognize and promote qualified personnel so that shops and their mechanics can thrive."
For more information on BikeExchange, please email: [email protected] For more information about the PBMA, contact Jenny Kallista: [email protected] For MEDIA inquiries, please contact SIMBOL Communications, their referral agency: [email protected]
ABOUT BIKE EXCHANGE: BikeExchange Limited (ASX:BEX) is a leading operator of global cycling-focused online marketplaces that enable a dedicated and growing global audience of consumers to connect and transact with thousands of retailers and brands. The company was founded in Melbourne in 2007, with the aim of bringing together the fragmented global cycling industry to trade and evolve. BikeExchange listed on the Australian Stock Exchange (ASX) in February 2021. Today it is home to over 1,500 brands, over 1,650 retailers and over 900,000 products globally, with an annual audience of over 28 million consumers .
About PBMA: The PBMA was founded in 2016 and is a 501(c)6 non-profit corporation. Since its inception, the PBMA has conducted professional technical training seminars and helped improve the image, reputation and compensation of professional bicycle mechanics worldwide.